Please make all checks and money orders payable to COLIN DUSSAULT. Sorry we do not accept Visa or Mastercard.
Please mail your payment & order to:
Colin Dussault
c/o Dussault Moving & Storage
Global Van Lines Inc.
13000 Athens Avenue
Lakewood, Ohio 44107
Phone: (216) 221-5288
Be sure to specify what you are ordering, how many you would like, the size, etc. Oh and be sure to include a return address. Believe it or not some people send us money and don't tell us what it is for! I also ask that you please include a phone number in case something is out of stock or on back order. We would like to be able to keep in touch with you and keep you apprised of the status of your order!
T-shirts $20.00 each (Small, medium, large, XL)
2XL - 5XL are $23.00 - Email for Availability Please.
Add $2.00 for shipping & handling for all sizes.
Savannah / 20th Anniversary Show

Shirts are black with white lettering/artwork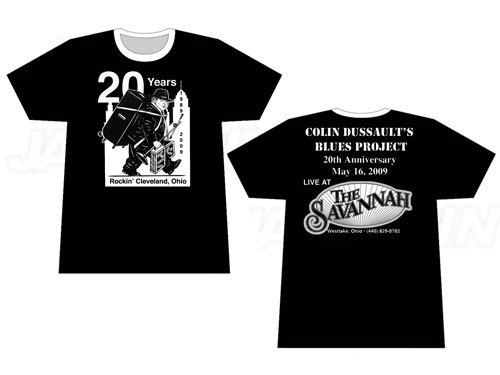 Colin Dussault / Neilsen Construction Promo:

Shirts are black with white lettering/artwork
Fox 8 Morning show host Stefani Schaefer
showing off her Colin Dussault's Blues Project
20th Anniversary T-Shirt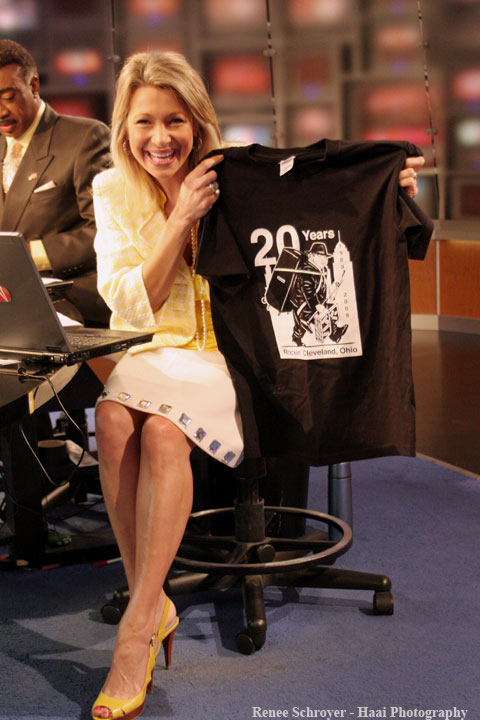 Email: ColinDussault@excite.com